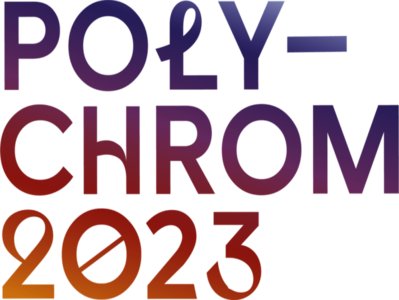 The POLYCHROM jazz festival enters its third round
Osnabrück, March 2023
On Saturday, June 10, 2023, from 3 p.m. to 11 p.m., the POLYCHROM jazz festival will take place for the third time. On two stages around the Katharinenkirche and Ledenhof in Osnabrück, all music lovers can listen to and enjoy seven different jazz artists:inside on the day free of charge in the open air.
"The line-up is very colorful and varied again this year," festival initiator Luka Kleine tells us enthusiastically. "It fits perfectly with this year's peace anniversary of the city of Osnabrück. Because jazz music creates space for cultural exchange and peaceful coexistence, but especially it fits so well, because the band Leléka will perform with the Ukrainian singer Viktoria. A symbol that peace is and remains important for all of us," Kleine continues. "The program is international, definitely danceable and there is a lot of feeling," adds booking expert Anna Suzuki. Visitors can stroll between the two stages, enjoy food and drinks, and immerse themselves in the different jazz genres. The POLYCHROM festival presents bands that combine influences from hip hop and soul with jazz, incorporate folk ballad tones or electronic sounds into the pieces, and much more. Sometimes the musicians are on stage in threes and sometimes in tens, playing typical jazz or unusual instruments, such as vibraphone and synthesizer, integrating electronic sound effects.
In addition to the music, there will be a special supporting program. There are plans to collaborate with artists from the Hase29 art space, who will paint large construction fence banners on the theme of peace during the festival. "Those who have not yet been able to attend POLYCHROM and have become curious can already get a perfect jazz insight in May Week on May 18 in front of our stage on Georgstraße," says Marco Gausmann, managing director of Musikbüro Osnabrück e.V. and co-organizer of the festival.
"You immediately notice the enthusiasm and passion with which the two former jazz students organize this festival," says Michael Prior, spokesman for the board of the Friedel & Gisela Bohnenkamp Foundation. "We are very happy to support such a great commitment and the coming alive of music in the city of Osnabrück again this year," adds Birgit Bohnenkamp, deputy spokesperson of the foundation. The colorful diversity can be seen and felt on all levels at this festival. In addition, the Institute of Music of the Osnabrück University of Applied Sciences is organizing a workshop under the direction of Jerry Lu for current music students in the run-up to the festival, who will present their results at the festival.
More info can be found at: www.polychrom-jazz.de