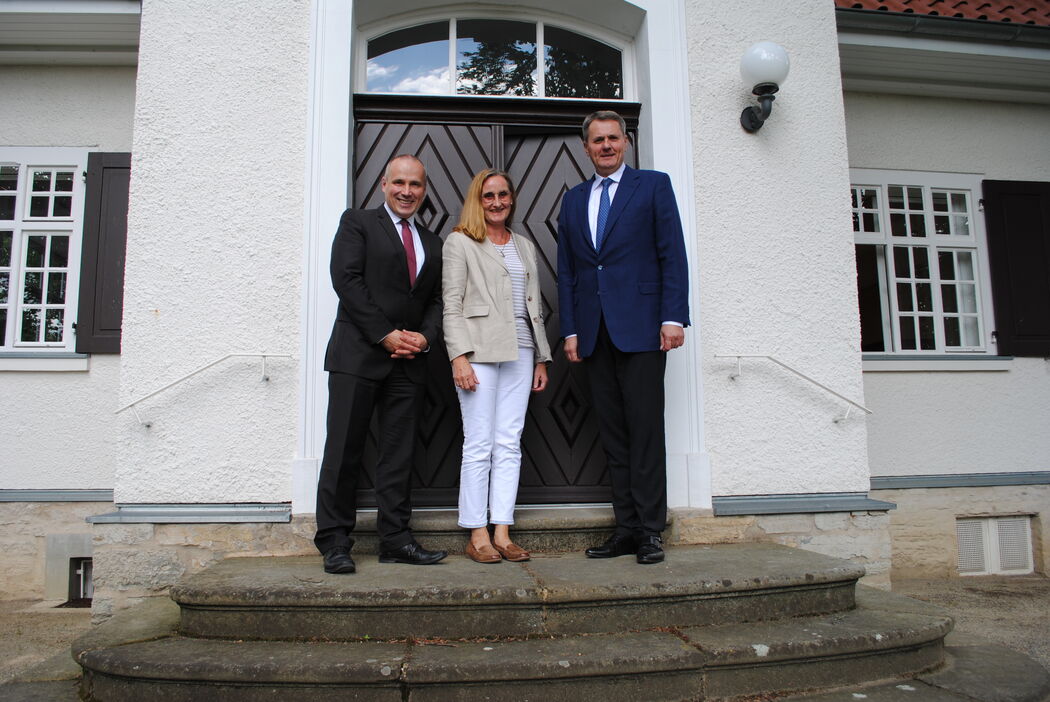 Osnabrück, June 29, 2020
Change is the greatest constant in life - and this is also the case at the Friedel & Gisela Bohnenkamp Foundation. At the meeting of the Board of Trustees on June 29, 2020, the committees that will guide the fortunes of the Foundation in the future were partially reappointed.
New Board of Directors and Chair of the Board of Trustees elected
Prof. Dr. Norbert Winkeljohann will take over as Chairman of the Board of Trustees of the Bohnenkamp Foundation. The 62-year-old auditor and tax consultant succeeds Franz-Josef Hillebrandt, who retired in accordance with the statutes upon reaching the age of 75. "I am looking forward to the new task and thank you for the trust you have placed in me," Winkeljohann said. "With today's personnel decisions, we have set the course for the future of the Bohnenkamp Foundation. Now it's up to us to move forward and shape the foundation and its work." Prof. Dr. Torsten Arnsfeld and Dr. Albert Scherger were elected as Winkeljohann's deputies. The new board of the Bohnenkamp Foundation consists of Michael Prior, Birgit Bohnenkamp and Prof. Dr. Felix Osterheider.
Great commitment of the Bohnenkamp family
The commitment of the Bohnenkamp family remains high. Although the drive and passion of founder Gisela Bohnenkamp has been sorely missed since her death in July 2019, a new generation of the family is now joining the foundation. Granddaughter Anna C. Bohnenkamp is appointed to the Board of Trustees by resolution of the current meeting. With a doctorate in biotechnology, she thus replaces her mother Birgit Bohnenkamp on the board, who is moving to the executive committee. Together with Walburga Bohnenkamp, who has been a member of the Board of Trustees since the foundation's inception, three family members will thus play a key role in shaping the foundation's fortunes. "The Bohnenkamp Foundation is part of the impressive life's work of Gisela Bohnenkamp. As a family, we are proud to nurture this legacy and lead it into a bright future," said Birgit Bohnenkamp.